Philips 328P6VU - Quick Setup Instructions for Radiology Reporting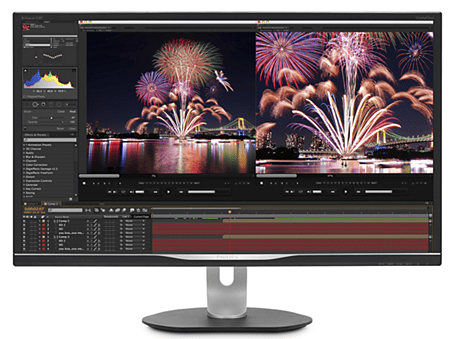 Philips 328P6VU Technical Specifications
The default settings of the Philips 328P6VU should exceed the required 350 cd/m2 brightness to meet the general radiology reporting standards. Increasing the gamma to 2.6 will increase the maximum brightness close to the manufacturers specified maximum.
Disclaimer: Failure of the displays mentioned on this website to meet the manufacturers stated specifications are solely between you and the display supplier.
Philips 328P6VU Pre and Post Adjustment Performance Results
U3219Q default settings measured brightness: 409 cd/m2
Changing Gamma to 2.6 while leaving everything else the same.
After adjustment measured brightness: 453 cd/m2
Troubleshooting the Philips 328P6VU
If any adjustment or changes have been made to any of the display settings then perform a Factory Reset to restore the display to a known state.
Philips 328P6VU Factory Reset
Locate monitor firmware buttons on the lower right side of the monitor bezel.
Menu Button->Setup->Ok—>Reset– ok ->Yes->ok